slapthefatcat2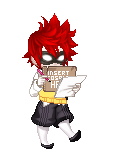 Last Login: 01/16/2017 7:38 pm
Registered: 11/22/2006
Gender: Male
Occupation: Trying to get a life.
Equipped List
Interest Tags
Favorite Movies/Anime
Favorite TV Shows
Favorite Reads
Favorite Music/Bands
Hobbies/Interests
Wish List
About
I'm me. That's it.
BTW I wrote in here to get the achievement.
Journal
My Life
I only post things on here when I want no one that I know to read things. I do not curse, and I only write in regular English.
Signature


Questing Steel-plated Ninja Band. 136.3 Bil/ 400 Bil
Thank you forever Skweetlez!!!