About

21, Gamer, Artist
Member since 2004, on-and-off Gaian since then.
Had a Tinierme account since that site started until it closed down. Good times.
I love gaming, FPS, RPG, name it.

I love listening to music while I work. I am genre-flexible, too.
As for anime/manga, yes I watch and read them. But I love watching old school and random/funny anime's. I can only name a few new anime that I watch, mainly cuz most of them are pretty much the same now (don't hate).

I still find this site fun even though all my old friends are gone and new ones are online when it's time for my sleep. Nevertheless, I will still check and talk to everyone.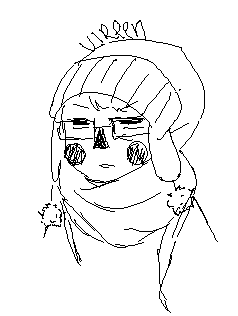 Adorably awesome art by Vireen!