About
Status: Dancing around.
Lookin' silly.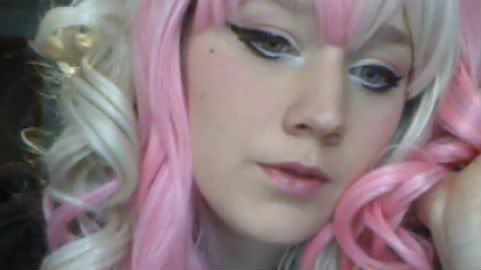 Enter the Garden of Madness!
Ple
ase
d to
Mee
t Y
ou A
ll...
Name

: Sin'll do just fine.


Birthday

: January Eleventh


Age

: Twenty-one.


What's my sign?

: Capricorn.


Year of the

: Goat. Birthday fell before the New Year started. I avoided the fate of a Monkey.


Sex

: Female. All the way.


Nationality

: German, French, Dutch, Scandinavian, Russian, and Polish.







'Bout Me


There's not all too much to me, haha. I'm twenty-one now, as of 2013 because I'll forget to update this. I'm very forgetful. I like to write and role-play and do nothing all day. I'm a huge nerd! I play WoW (poorly), DnD (poorly) and sit for hours in the dark of a room playing eroge and watching anime. I've been through a few issues in terms of college--family issues forced me to skip a semester to work full time. Eventually, I was laid off and thrust into the perils of unemployment. I dabbled a bit in art, but after wrapping up and graduating in a Cert Program, I'm a certified CMAA. (Sinoke CMAA)

As far as my personal life goes, I'm dating a human Punkin who is also a Spagettio. Also, my menagerie has shrunk in recent days. I'm down to two cats, two dogs, and two more cats that belong to my roommate (but, they're my little meatballs. So they're mine). I do rather love reptiles and would be more than happy to add a new one to my party! And, well, I think that's all for now!



Interests

: Role-playing, dressing up, wearing wigs, watching TV, eating... a lot, writing, doodling, sewing, cosplay, and all this fun stuff.


Is that you up there?

: Yes. Yes it is. I love taking pictures of myself. How vain.



Current Addictions:




Anime

:

Ah, I watch a lot of anime. Though, not so much in recent weeks. I was really into the Gosick and Azazel-san series, but other than that not much has caught my interest lately. I'm always looking for recommendations and I've seen a lot of older-ish stuff. But I really do love watching anime. <3 Also, Kuragehime.



Manga

:

I read a lot of manga, haha. The only series I've been keeping up with lately is Bleach. Recently found myself trapped within Dance in the Vampire Bund, so I hope to add that to my list. I have my own personal manga library with I think over 200 different books and a plethora of series.
Books
Harry Potter, Game of Ice and Fire series (completely in love with at the moment), most classic literature, just about anything Nabokov, and a bit of other stuff here or there.



Music


Anything, really. My music is soo varied. I'm known as an avid listener of Japanese music, most commonly that of Sound Horizon or Vocaloid things. Right now, I'm in love with Kyary. She's adorable. My favorite English-speaking band is Versaemerge, though.
Friends
Viewing 12 of 64 friends
Journal
Oh-la-la. The Profile-workings of Sinoke.
A myriad of profiles... used, to be used, and overall cherished.
Multimedia
Signature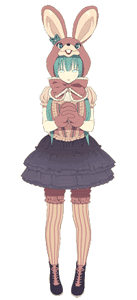 (╯°□°)╯︵ ┻━┻