About
About SinkingLower


Hello To whomever may be reading this now, I assume you'd like to know me. There's only so much I can tell you, but much more you can learn. Call me (SL, slinky, sink, lulu, louie, or master). I'm pansexual, and my gender identity is bipolar. I'm an artist, a nerd, a goth, and I'm pretty sure I'm at least three kinds of mentally insane. Three is a nice even number. I love to role play because I love to write and read and use that medium to entertain myself and express some of my creativity and ideas. I don't do commission art a lot, but for those who RP with me, I do have a habit of making a s**t ton of character/avatar related drawings. I have a deviant art I haven't updated in a few years.

http://Deviantart.com/gosomerblack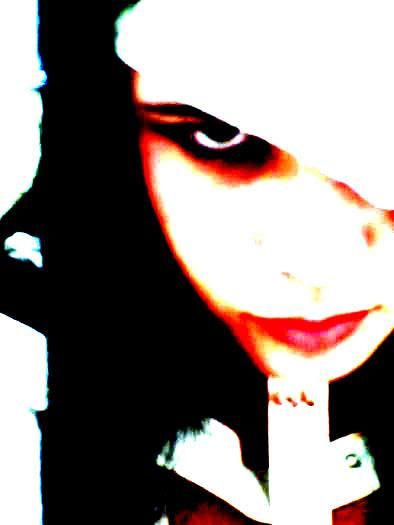 I am a romantic at heart and I do not like morons who could care less about getting to know me and earn my affection and trust before the try and rape my face. I am extremely good to my friends, and very cruel to my enemies. I'm a woman with a massive amount of pride, and Ill defend my honor and dignity to my early grave. I, unlike many I think, love and hate passionately and without restraint. It's no less a quality than it is a fault, because a lot of times my straight-forward behavior and blunt honestly in my opinions gets me into a lot of shitty situations.

I am NOT a masochist. Nor am I a sadist. I see no reason to categorize myself as one or the other. I am a girl who loves black like ink, whether that is painful to you or me is purely circumstantial.

As combative as I can be, I enjoy showing a nurturing and comforting side as well to people that I am comfortable around. Honesty is also important to me, and though I know many girls say that and are full of s**t, I mean it. I see no point in lying for no reason, and I don't always lie to friends just to be kind. A true friend would not do that.

I try to be a healthy eater, I enjoy cooking and I do not eat a lot of fast food, though I still can't help but get sick fairly often. I stopped drinking soda and eating much red meat several years ago, and try to take better care of myself despite the fact that I'm very bad at it. When I do get sick, I become a very miserable or depressing person to be around.
PMS gone goth. It's pathetic.

I can't write poetry, but I am fond of writing stories and screenplays. I'm a versatile artist with a wide range of skills. I can act, I can sing, but I cannot for the life of me dance to earn a dime. I have experience with professional stage work, and have been supporting myself since my childhood with what little money I earn through my art. These days I often work anime convention's artist alleys to make some money until I can find someone that would bloody hire someone like me. I do not like talking about my childhood, but I acknowledge that my experiences have shaped me into the person I am today... For better or for worse. I will not apologize for being myself.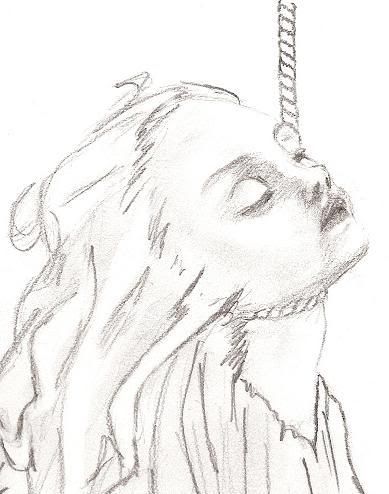 Bet you'd like to get to know her, wouldn't you, you little devil?


SL likes:
-Anime & Manga
-Video games
-Comic books and Manga
-Old movies, horror cinema culture
-Good literature
-Role playing!
-Gothic culture
-Rock/Metal/Oldschool Jazz/Classic Goth music
-Gaia
-Sweets
-PALE SKIN <33
-Tragedy musicals.
-Handsome goth men (NOT BOYS.)
-Beautiful but not superficial girls who are VERY smart.
- East Asian cultures
-Style that stands out
-Pretty faces
-Cthulu
-Being herself
-Comfortable company
-Piercings
-Anime/sci-fy conventions
-Death (I know, how typical. I won't explain, you wouldn't understand.)
-Long necks, long fingers, long nails.
-Dark elegance and wicked charm
-Being treated like an intelligent mature young lady; the way I deserve

SL dislikes:
-'N00bs'
-Illiterate people claiming to be literate RPers
-Heat
-Parties/Clubs/Bars
-Sun
-Talking about my family
-Uniforms
-Teenagers
-Trendy music
-Cristian/catholic Fanatics
-Preppy or overly optimistic people
-Ignorant people
-People trying to categorize me as a certain "type".
-Stupid people
-The colors pink and yellow
-Being criticized
-Being misunderstood
-Ect. Et.Al.



******** Harry.
Slytherin FTW.



Dani... Oh man...

Wall:

















Death To the girly-girl girls.




Once one of the three leaders of V Corp.


Friends
Viewing 12 of 77 friends
Journal
My dark little world of many windows.
Notebook, scetch pad, nonsence holder. Be it what you wish.
Multimedia
Signature
Bluh