About
Hello there. Welcome~!

I am Chinese. I live in So-Cal.
I've been on Gaia since 2006.
I enjoy listening to music, mainly k-pop & alt-rock.
I'm a full time college student, but I'm often on Gaia.

I don't accept random friend requests, but if we have talked,
I'm more likely to accept a friend request~!
B1A4
✈
BANA
Journal
Mashi's Book of Everything Random & Then Some~
Srsly, its just randomness from my life on gaia.
Multimedia
Signature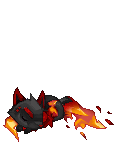 quote me for replies