Due to interdenominational weather conditions, all Silver Freak's

"About Me"

information is down.
Please try reading this

"About Me"

section later.
Feel free to comment, for I do love them so~♥
Laughing is my most favorite thing in the whole world. If you can make me laugh I'll love you forever!
|
[Art Shop]
|
|
[Add Comment]
|
[View Comments]
|
[Send PM]
|
[Trade]
|
[Add as Friend]
|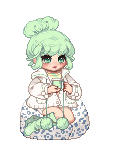 |
[My Deviantart]
|