Siin Adonai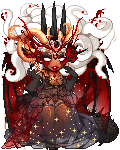 Details
---
Interests
Favorite Movies/Anime
Favorite Reads
Favorite Music/Bands
Hobbies/Interests
About
Open for I-R-L commissions ONLY.
I had a baby (11/19/2016) so my time is limited




❤ Avalynn and Skathi ❣ My girls❤

M u s i c * I s * W h a t * K e e p s * M e * S a n e ,
A r t * I s * M y * I n s p i r a t i o n
R O L E P L A Y * i s m y * M U S E.
Infinite dreams of colored screams of twilight and tomorrow.
The setting sun becomes the one that brings forth with your sorrow.
So here I am, I gaze, I glimpse into your longing eyes.
A smile becomes me with tilted lips a creature in disguise.
Will you notice the dreamer of twisted and misbegotten simplicity?
Saliva foams at it's mouth, predatory senses to hopeful stupidity.
Knowledge is it's weapon, closing in as the claws begin to curl.
Your ignorance there to step on, destruction of your small and pitiful world.
Friends
Viewing 12 of 242 friends
Journal
|| ಠ_ಠ || ಡ_ಡ || ಥ﹏ಥ || ఠ_ఠ ||
Sins of the flesh shall be revealed to me, beware of the flames that will consume you and some crazy s**t like that.
Multimedia
Signature

Commissions: RL ONLY {WIP}☽TUMBLR☾
Siin OC Profile