I'm assuming that because you're here on my profile that you'd like to know just who I am, right?
sicKpandaH
is what I go by. If you know my real name, good for you, I'm not announcing it on here any longer.
I am currently
Single
but
Unavailable
. Asking me why is probably pointless; I have my reasons.
My interests are video games, reading, writing, and anything Alice in wonderland related -- obviously.
I fear mirrors. Any body of water larger than myself. And falling -- once I'm at the top, I'm perfectly fine.
I currently work in Point of Sales at a local grocery store, and I'm an aspiring Author.
I have an opinion on just about everything, and if you want to hear them on anything, just ask.
And...
Absol is God. Period.






My little derp and I~ <3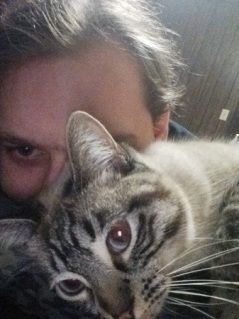 ~ More to be updated at a later time ~
Comments on this layout looked choppy, so I removed them.
For those of you who really insist on commenting me.