ShuriKasuna_16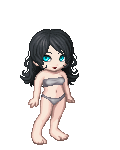 Gender: Female
Location: Land Of Sillouhette And Steel
Birthday: 03/22
Occupation: Sylph of Dawn
Signature
I'm an E.L.F., Blackjack, Cassie, Shawol ,and a V.I.P.
K-Pop and J-Rock/Pop 4 life!!
Equipped List
No items equipped.
Wish List
Interest Tags
Favorite Movies/Anime
Favorite TV Shows
Favorite Reads
Favorite Music/Bands
Hobbies/Interests
About
Hmmm, how should I start? Well, I love comics, video games, Homestuck, anime ( not as much as I used to though). I'm really nice, until you get on my bad side, which not a lot of people are..