About
Female | CA, USA | Japanese music fan | Amateur singer/song-writer | Magic the Gathering enthusiast
Living dat NEET lyfe bruh


Take the Magic: The Gathering 'What Color Are You?" Quiz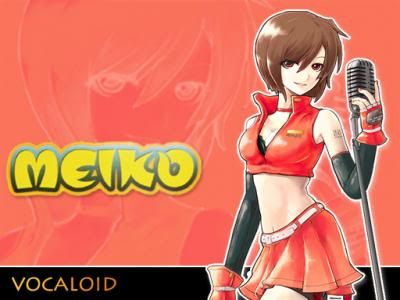 Busy aren't we? The beautiful MEIKO's personality suits you well since you are caring and loving, but can be aggressive and hasty. You might be easily influenced by others too.
Which Vocaloid are you quiz
Meiko



I adopted a Vocaloid!


NAME: Meiko めいこ
OWNER: Kurenai_Akari
Click here to get your own Vocaloid Too!
What anime personality are you quiz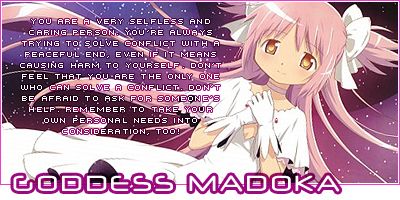 Which Madoka Magica character are you quiz