About
Not here to impress anybody, so ******** what you think of me.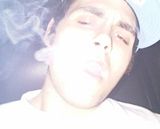 ---

I'm twenty-four and have been on Gaia since 2003.

If you want to get to know me, talk to me. If not, why are you here in the first place?



Loves:


-My family-
-My brothers from other mothers- <-- No homo.
-Myself- <-- Me > Chuck Norris > The World
-Real, True Undergound Hip-Hop Music-



Likes:


-Music in general-
-Anime/Manga- <-- Trigun/King of Hell
-Videogames-
-Teenage Mutant Ninja Turtles-
-George Carlin/Lewis Black-
-Boxing- <-- As in fighting, not putting things into cardboard squares.
-Writing Raps and MCing/Freestyling-
-Thinking and being creative- <-- Unlike most of you.
-Giving-
-People that make their own path instead of blindly going down the only one they see available- <-- Unless the one you see is sprinkled with candy and muffins.
-Weed- And I don't mean the brown s**t that grows in your lawn.



Dislikes:


-99% of the human population- <-- Margin of error is around +/- 3%
-Greedy/Elitist people-
-Pretty much the whole government- <-- I trust no one that lives in a giant all white house.
-Crooked Cops-



Hates:


-The way Gaia is now- <-- So much better in '03/'04
-Being broke-
-Hot Weather- <-- If I get sun burnt one more time I swear the sun and I are going to have a dual to the death.
-Females that think their s**t don't stink-
-Your mom- <-- This especially.



A strong body could never conquer a righteous mind~



---



.:Donators:.


Please don't beg them for donations.

ReIevant
K u l i i i
LostisMind & The Hot Buns Charity
Wulf Sin
Keithiya
Ana Marie Winston
iiDesirable:
--stuffed s p e c t r a
NanaBananaFana
Amahoshi
Okiness
Pg-chan

---

One love peeeps.

Friends
Viewing 12 of 92 friends
Journal
The Artist's Notebook: Vol. 1
Yes, no, maybe so, nah, defenite... only 1 outta 10 come correct, so I guess I'm F-in it.
iLL, Lyrics, poh-eddic speaches, dohpe, like speach impediments... bein' lost, world reminisce, on the last remnants, of proper etiquette...
Multimedia
Signature
Dio perdona... Io no.

"Wait, you mean that God watches married people have sex?"
"Well God watches over everything."
"So we're like porn for God. He watches us... Aaand then he probably masturbates."