About
aye there people my name is JAmeS u can call me hanzie,
jamesie poo
, hot stuff, hamez, hans . if u are afraid of me be very afraid if ur 1 of my many friends hi i love u all but yah.......im 16 birthday is sep ******** happy day!). now about me . im random, weird, tired, and hmmm can be lil angry some of the times. but enough of my good stuff lol i jk. im kinda dark in an alight way. i joke around. kinda perverted if im in the mood. lastly i love everyone that isnt a duesch bag. if ur kool to me and u talk and dont try and argue with me i will love you forever. so yah im done. ilu all have wonderful morning/afternon/ evenings. and if u feel like hit talk to me i can usualy make almost anyone feel better =)
I LOVE ANIME!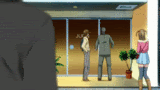 [/
omg omg omgomg
buy me some
http://www.gaiaonline.com/forum/art-shops-and-requests/it-s-time-to-sweat-avi-art/t.57454907/
Friends
Viewing 12 of 28 friends
Signature


Radioactive ME!