About
About me:
IT'S OFFICIAL! DREAMWORKS GOT ME INTO BL/SLASH/YAOI/SHONEN-AI/WHATEVER THE ******** YOU CALL IT NOWADAYS! IF YOU DON'T KNOW WHAT I'M TALKING ABOUT WATCH "THE ROAD TO EL DORADO" I'VE LIKED THE PAIRING TULIOxMIGUEL SINCE I WAS NINE! WHOO I BLAME YOU FOR MY YAOI OBSESSION DREAMWORKS! XD
As stated above I be a Yaoi Fangirl and proud of it so if you don't like it then I could seriously care less.
I ship : sasuXnaru, kakaXnaru, itaXnaru, gaaXnaru, TULIOxMIGUEL (hell why do you think miguel was mad when he found tulio getting cozy with chel? XD) and many more that i'm too lazy to type out right now.
I write fanfiction, you can check out my stories in fanfiction.net. Profile name: highonpixistixs
SasuNaru is my OTP. But I'm starting to hate the gaia sasunaru fantards who are pissing me off to no avail. They make the rest of the real SasuNaru fans look bad.
Join the

Sasu

Naru

Guild
This guild is awesome you actually have real discussions in there. Wow, huh?
On to other things, yes I know, my profile is PINK. And I hate PINK. I avoid checking my comments page because every time I come in here I get blinded by the PINK. Though I loathe the color, I adore SasuNaru and this is the only half decent profile I could find. The second choice was HOT PINK. Which is a giant no-no.
Well at least it acts as sort of a filter of people who like SasuNaru and those who don't. Which is great, I don't want to deal with homophobes.
-----------------------------
New Dream Avatar!
Total Value: 145,365 Gold
[Item Information]
Item List:
Dashing Gentleman Gold And Black Cane
Black Kiseru
Whip of Fire
Vampire Hunter Hat
Red Web Strap Shoes
Red Wine Pimpin\' Hat
Red Turquoise Dragon Torso Tattoo
Red Turquoise Dragon Bottom Tattoo
Long-Stem Red Rose
Gift of the Goddess
Elegant Feathered Mask (Rose Pinions)
Alice\'s Crimson Dress
Blood Drop Brooch
1/20/08:
Guess what? I got my first warning for spamming today! My reaction? I laughed my a** off for about five minutes and then thought oh s**t I don't want to get banned, I'll lose my pretty stuff!
Oh well, I don't want to lose my pretty stuff so I shall stop spamming from now on then, so no more lulz in the A/M/C. Damn.

1/24/08:
I was banhammerd on both my accounts on this day. I guess trying to make the A/M/C a little more fun is a crime.

Friends
Viewing 12 of 43 friends
Journal
a day in my life
i'll just be writing about everyday life and stuff
Multimedia
Signature
OH ******** YES, I HAVE BEEN UNBANHAMMERED! XD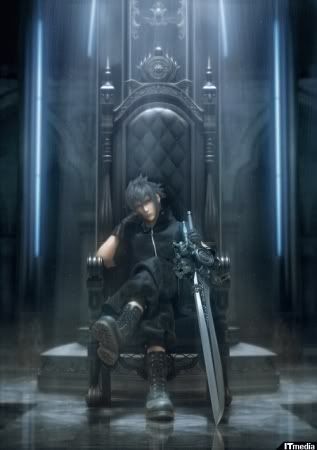 Rawr! I've already staked my claims on him so back off! He's mine bitches!!