Sexual Pikachu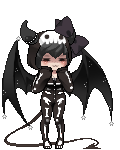 Details
Gender

Female

Birthday

09/25
---
Interests
Favorite Movies/Anime
Favorite TV Shows
Favorite Reads
Favorite Music/Bands
About
Welcome to my profile page!

Anyone who knows me pretty well knows that I love anime,
both drawing and watching it!
I also love animals,
my favorite one is a dolphin.
As for music, I love J-Pop and my favorite artist is Kotoko.

I'm currently in school for art/design.
I do make avi art in my shoppe
Pikachu s Strawberry Art Shoppe.

Enjoy your visit to my profile!
Journal
The Way It Goes Down In Ichigo's Head
For those who want to kno wats goin on in my head
Signature












Avi Art by Me


Click to view Art Shoppe
Adores
Kawaii things
Fav Pokemon
Pikachu of course!