Serenitybunny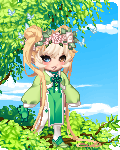 Details
Last Login

01/13/2017 12:39 am

Member Since

11/04/2004
Location

Somewhere far and far away... XD

Gender

Female

Birthday

04/13
---
Interests
Favorite Movies/Anime
Favorite TV Shows
Favorite Reads
Favorite Music/Bands
Hobbies/Interests
About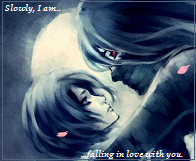 Hello!
Feel free to leave a comment below and remember:



"Life is beautiful no matter how you look at it and you understand that people make mistakes, not everyone is perfect."

, someone once said.

*~Serenitybunny~*




Link/Patch me:







Code:
[url=http://tinyurl.com/f2f5b][img]http://i1.tinypic.com/ndome0.jpg[/img][/url]





My favorite profiles/quilts are:


None at the moment???

This lovely profile are created by talented

Leeayre

.

Journal
Serenitybunny's Gaia Weblog
is about my emotions and wondering... on my RL and on Gaia... sort like a diary..=P
Multimedia
Signature

Art Request:

YOU

+

ME

=

Steamy Scene or Surprise me! >///////<





Questing items: Patched up (human), Valentine's items, and art, please!





Loyal\'s Bazaar Trading Shop!!!


*Updated* Let me help you to buy what you want from that shop! >w<