About
Call me Jade. I'm 22 & still livin' a crazy life. I thrive on the crazy & spontaneous. Talk to me 'bout anythin', & if it's interestin' we might be able to hold an intelligent lengthy conversation.
Gaia Member since

November 14, 2003.
Jade - Noun.
1. a worn-out, broken-down, worthless, or vicious horse.
2. a disreputable or ill-tempered woman.
Serenade - Noun
1. a complimentary performance of vocal or instrumental music in the open air at night, as by a lover under the window of his lady.
2. [Music] A complimentary performance given to honor or express love for someone.
[

PICTURES

]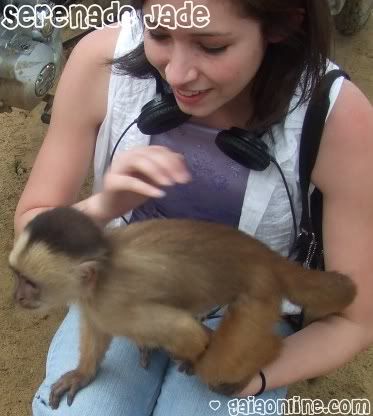 [FAN SIGNS]


[X] Keropii
[X] Cube
[X] dristig_djevel
[X] Purple Poultry

Thanks you guys!


Make me a fan sign?
I'll make you one too, if you ask!

Friends
Viewing 12 of 88 friends
Journal
Please enter your journal title here
Serenade Jade's thoughts and presence.
Signature


White Version
Jade
FC 1205 9542 4337