About
playboy
half jackets
partys
dancing
children under 18
tigers
friends
Emilys out list:
nags
popular wannabes
brothers...
school
BOOYAH!!PARTY!!!

WAVE YOURE HANDS LIKE YOU JUST DONT CARE!!!!

DANCE DANCE REVOLUTION!!!

move it sasuke!!!

OK EVERYBODY SHAKE IT!!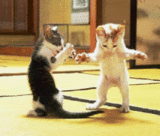 MOVE IT KAKASHI!!!YOU TO GAARA!!!
gaara...please turn small again...gaara...AHHHH*blood goes everywhere*
AND FOR THE FINISHING TOUCH!!!!SURPRISE!!!

ENJOY MY PARTY(kinda)
Journal
Hello I Am Emily
Some Questions You Might Be Thinking That I Will Answer
~What is the meaning of life?why the hell ask me....
~How long will this take? as long as i freakin want loser!
~Why are you so mean?!!? Cause ur retarted!!!
~Why am i even talking to you!!! BECAUSE YOU WANTED TO!!!!!
~im outta here.....Good you better be!
~now i hope you all have a good time seeya!~Em
Hello All You People Of Whom I Do Not Know Of.<----That is a period so get Your facts straight.GET IT,GOT IT,GOOD!<----That is an exclamation mark sooo if you dont get it right you i mean i will kick your a**! now do you get it!!!!oh yeah i cant bel
Multimedia
Signature