schucks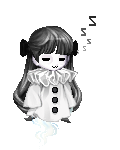 Hello. My name is Irish.
No, I am not from Ireland.
Fifteen years and four months old.
I've been in GaiaOnline for four years
and I really enjoyed every minute of it,
though I don't have as much time as I did before.
Feel free to read my journal.
Comment here.