Available if needed :)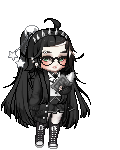 Registered: 03/19/2009
Gender: Female
Location: Philippines
Birthday: 02/02
Occupation: dms-er/cl 12
(/ ^ v ^)/ <3
"Out of suffering have emerged the strongest souls; the most massive characters are seared with scars."
― Khalil Gibran

I'm usually spotted at Bill's Ranch dms gate.
Will be 5ever Scar/Scarly. Name change? Nevah.

Bookmarked manga titles:
Skip Beat!, Hirunaka no Ryuusei, Noblesse, Claymore, 7 Seeds, Black Joke, Cheonsaeng Yeonbun and Dear, Only You Don't Know!.

Currently reading Ransom Rigg's "Hollow City" and playing "Clash of Clans".
A fan of "Game of Thrones" book and tv series.