Savvi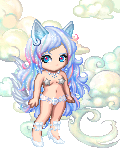 Last Login: 04/29/2016 8:08 pm
Registered: 05/29/2004
Gender: Female
Location: with Hana.
Birthday: 10/09/1990
Occupation: Tray Passer at the Hospital
In Case you want to know...
Savannah, 24
Animals, Anime, Colors, Dogs, Disney, Durarara!!!!, Gravity Falls, Harry Potter, Madoka Magica, My Little Pony, Pokemon, Random Facts, Steven Universe, Words, Yu-Gi-Oh, YuYu Hakusho. Whatever the hell else I want.

Canines are my passion, Although I love all animals.

I know there's not much right now, But I can't really think of anything... oh well.









Killing to Have...