About

AviiArtz information
Answer my quiz




RISE AGAINST!
YES 3:<
You heard me correctly.

LISTEN TO: lnjection





#1 Donater - >yangwolf2019



"Protect words unable to protect.
Tear such things as these apart...
All else then fades and only the
truth will reach you."
-Loveless volume #5


AviiArts made just for me by Sidhe Anlace
Buy from her, she's amazing!
[url=]1[/url], [url=]2[/url], [url=]3[/url]
And these are just the ones she's made for me lately!



Friends
Viewing 12 of 22 friends
Journal
Mr. Pie-Kun Unleashed
The one and only bacon-hater unleased!
Multimedia
Signature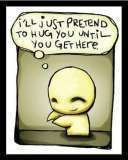 Wish: To be mastered

I have an addiction.
Roleplaying.