what is a zato?
YOU CAUGHT A ZATO!
what is a zato? ...
the world may never know~ dun dun dun!!!!! <3
Well ok I'll tell you about myself….a bit…but don't tell anyone lolz here's a tiny bit about me
first off i'm a guy always have been always will be so please don't call me "miss,her ect." i dislike that alot. please use "him, he, his ect." with me ok. it's just my hair that seems girly i guess.
name: Zato
nick names: zato-kun, Z, lieutenant zato, boots, kiddo, fox boy, kitsune, chuckles, ranmaru, motochika, pretty boy, m.c. bat commander, tama (and a slue of others XD call me what you will but I like zato best) new to the list: candy boy, rainbow vomit.
age: 26
Likes: friends, bunnies, foxes, snakes, butterflies ,sour and sweet things, cold, music, books, games, drawing, getting art, robots, visual kei/oshare kei, going on super long walks, and many other things.
Hates: spiders, people who are mean, people who use others, racist, bigots, homophobes, close minded people, those who don't understand.
What I enjoy doing: kendo (slef taught lolz cuz we don't have the money), drawing, practicing bass, listing to music, dreaming, thinking, reading, having fun, working out, being goofy and weird.
ok bye now
i'm a weird guy. =P




art by etro vias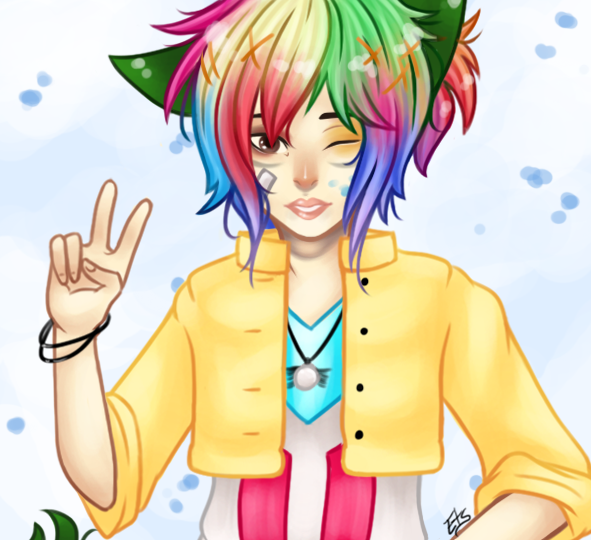 art by etro vias