Sammichezz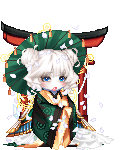 Details
Last Login

09/08/2016 8:34 pm

Member Since

06/17/2008
Location

somewhere beyond the sea~

Gender

Female
About
I'm from sunny Malaysia ~
I'm an active zOMG!er, and when I'm not on there I'll be lurking around the Charity/Quest forums to
further my quest progress
~
I love love love rainy days, and random PMs and oh! Random friend adds. I can never get enough of them.
((I also really like donations but shhhh))
I also love to make new friends, be it in the forums, PMs, or in zOMG!, so if you ever need someone to talk to/just want to waste time with me, then I'm your girl!
Dolly is questing all the things in her wishlist, I will love love love you if you get me one ;;
Link to my quest thread ~
Friends
Viewing 12 of 448 friends
Journal
Teenage Scribbles <3
Whatever that comes across my mind n _ n
Multimedia