Saffrons_Curse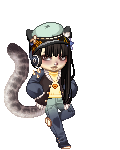 Details
Last Login

12/22/2014 1:27 pm

Total Posts

55159

Posts Per Day

14.42

Member Since

07/02/2004
Location

Agtown, Teyhas

Occupation

leeching

Birthday

01/15/1991
---
Interests
Favorite Movies/Anime
Favorite TV Shows
Favorite Reads
Favorite Music/Bands
Hobbies/Interests
About
HEY! I need a new profile layout. The image links of this one have died it seems.
If anyone wants to practice coding them or something, you could work on something for me? X'Da
[x]
by
adorababbu
midorisch

;A;~~ ANON! THANK YOU SO MUCH, OMG.


Questing: The items from

/

Nirvana's Gate II/ Nirvana's Gate II (4 Pack)
Progress: 17/22
My
[DeviantArt]

Made a Solia account - Saffron's Curse [I might change the name, though, I don't feel like it's fitting with the direction the avatar is going in. :Ua Probably won't be any time soon though > u<] in case Gaia implodes, if you're a friend and have a Solia account, please add me! 8D <333
Friends
Viewing 12 of 1484 friends
Journal
OMFG!!! LOOOKKK its stuff...
O_o Is this where I put the title? Where is that lazy dog? Where is that lazy cat? Where is that lazy mouse?
Multimedia
Signature

[Free Item Grants]!

If anyone can donate some charms, I'd appreciate it.

Questing White, R, Blu, Gr inks [and R,G,B bugs].

Quote for responses~ C:

My DA: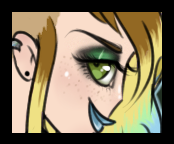 Art by me~