About
"Hello World,My Name is not important" .
Born Nov.18; 22 years of age.Single /straight,in college looking into a doctor/healthcare degree.I am an uncle.I wont fight with you because its pointless ,I would win anyway.I'm straightedge;I can get along with most people.I like to draw,mostly doodles,some manga.I enjoying watching anime reading manga and writing stories when I am bored and I usually get bored easily.I like watching wrestling and reality shows.I listen to a wide variety of music.
*My Closet*
UserNames
GOONREAPER
xxXTheMisunderstoodXxx
Sacred Vows
Sacred Vows In Person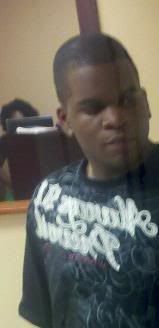 I don't donate to random people.I don't accept Random Friend Requests, because I need time to know you first.
The next day in the newspaper, a motorcycle crashed into a building due to brake failure. Two people were in the crash, but only one survived. The truth was that halfway down the road the guy realized that the brakes weren't working, but he didn't want the girl to know. Instead, he had her hug him and tell him she loves him one last time. Then he had her put his helmet on so that she would live, even if it meant that he would die.
If you would do the same for the person you love, copy this in your profile.
Made By Shikyo Tsuki

Friends
Viewing 12 of 26 friends
Multimedia