About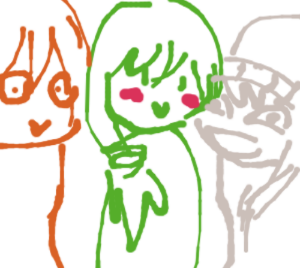 Currently watching: KnB S3, Detective Conan, Gintama (2015), Arslan Senki, Kekkai Sensen, Oremonogatari, Ame-iro Cocoa, Show by Rock!!, Owari no Seraph.
Currently reading: Ten Count, 19 Days.
---
20 | Taurus | ISTP | Demiguy | CBC | Demiromantic | Asexual | KnB Nerd | Dog person | tumblr | kik: ryumance | Elsword IGN: Kinesthetic

Formerly usernamed M l Y U K l. My favorite color is green. I like wings. Irl, I'm awkward as hell, so don't think I meant to be rude if I somersault away from you as a first response or something. Due to my anxiety, I am often misunderstood.

Online, I'm generally nice, but I have a few things that annoy me too.

Please talk to me or tell me why before you add me, I will not accept empty adds. Like damn, I don't know you.

Sometimes I might come off as unsympathetic, but don't mind it. If we haven't talked for a while during my active times you'll be swept whenever I clean my bud list. If I'm not on here, I'm probably on Elsword.

I like anime. I don't have a set genre that I watch, but I tend to watch more shonen and/or comedy.

RAPE =/= LOVE. RAPE JOKES AREN'T FUNNY.

Yes a lot of my ships are male x male, I have male x female ships too. For conventions, I've only been to Anime North. I cosplayed Yata Misaki, Takao Kazunari, and Gogo~ On Gaia, I've cosplayed Yata Misaki, Annie Leonhardt, Ginko, Kisumi Shigino, Nagisa Shiota, and Leonardo Watch.

B e s t i e S h o t

!!