About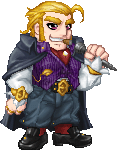 All Hail Lord Gambino!!!
Now about me!
Hello and Welcome TO Ryu's Den in Gaia. Right As you can see Ive been on Gaia since 12.03 ah yes I started before all this was the way it is now. Good old days. PLEASE DO NOT BEG, I may look like a million gold but I don't have a million gold, I cant help but buy buy buy when Ive got the gold, and as always when it comes to begging DON'T SEND ME RANDOM a** PMs asking for anything. MOST of all and this is the biggie please for the love of Lanzer DON'T SEND ME RANDOM FRIEND REQUESTS just don't do it, its not healthy for you. I DO on the other hand encourage RANDOM COMMENTS, I find them quite entertaining. Now as long as your not begging for anything ill comment back, im a fare Gaian and don't report most unless I feel threaten. Mostly why I try to stay off the Noob radar. lol
Anyways now that that's out of the way We can get on with the rest of my profile, if you will look below you, you will see images of Fooly Cooly which happen to be my favorite show of all time. Its out of this world!

~Other tid bids about me are that I also like KoRn, Flyleaf, Any Final Fantasy, KH1 and 2, well really anything that comes from Squarenix. Lets see I like long walks.....lol....and winning Avi contest....20: 9 Ive lost nine. I don't really do much besides chat in forums and play booty grab. For the longest time I didn't get on so much because I didn't have a computer with internet but I have been getting on a lot more as of late and plan to rise back to the top from my long absents.
*My current dream avatar:A Mog, the wings are all I lack. Thanks to everyone for the help.*
~~And much THANKS GOES TO: Natallias Mask for fixing up the profile and for doing it yet again. Lets all give her a Comment.
~~Any Donations would be greatly helpful. And oh yes I will put your name up.
Thanks to everyone who has donated gold or a item, you are very loved.
~Donation of Gold:
xXevanescence2009Xx
RifleFetish
.~.Secret.love.89.~.
AnimeWolfGirl
In her cupcake -1.5k
Drag0n_Child -10k
smexy-Cookie789 -4k
Icy_Bubble1 -38k
Frozen Claw -29,922.G
[[Skittles]] -20k
`Cid - 10k
XxAngel-21xX - 25k
~Donation of a Item:
Silent_Mysteries
[Purple skittles]
Thy Art Is Murder.
x~Meru~x - so i could make a trident.
Drag0n_Child - Burn Devil Horns - Kiki Kitty Mascot suit
`Cid - Bahn Hammur
XxAngel-21xX - Grace of Anteros
biibii19 - Kiki Kitty Mascot suit
in my cupcake - The Moon (Mewn Mew!)
XxLibbyLathamxX - International Gas mask (United Kingdom)
PETS
~~~~~~~~~~~I love these little guys.~~~~~~~~~~~~~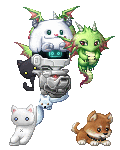 Awww ive got three baby Dragons!

: Gwee

: Rei

: Teepo
: Grun
: Mamimi
: Takkun
: Ryuzan
: Lizz
: Canti

: Takkun
: Screach


~OMFG Look at my Mamimi go!~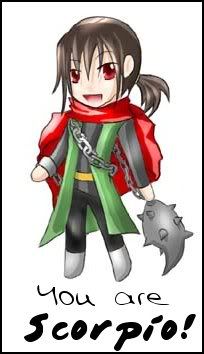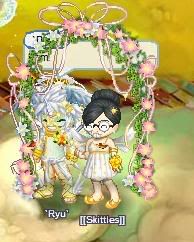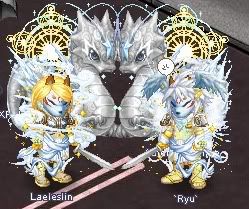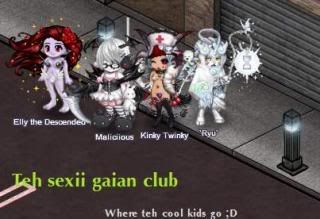 ~Ask and you too could be a Fan girl!!!!
~FANGIRLs are: <3 GlacialWolf, Onami-Kitty, Natallias Mask, Moonlight Flare, Bloodintheshadows, Pink_notecard, Kunoichi Suki, Barte, D.C1., Karumi_Atriona, Kuruku_sama, Kai Rekio, CaptainDestructo, [Purple [[skittles]], Animularisen, Phoenixxangel LycanVamp, Silent_Mysteries, Sephiroths_Girl, Funniebunnie<3, Mystic_panda, Dr_Creampuff, Stitches_The_Clown and In my cupcake <3.
First Fanboy: [~Tray Fruitay~] XD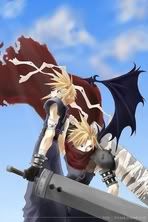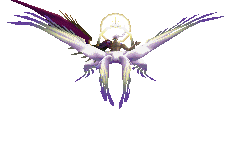 Friends
Viewing 12 of 131 friends
Journal
Ryu's LOne Lost Book Of Thoughts.
Can't understand Ryu, maybe this will help.
Well it's about whatever I feel like typing that day. But since noone ever reads this why should you,one reason I dont have so your gonna have to make one up your self. I will on the other hand RP in here everso often.
Multimedia