Ugh.. So much to say.. So little to hear..
.Ryan.Old.Irish.Viking.Flirt.Dumb.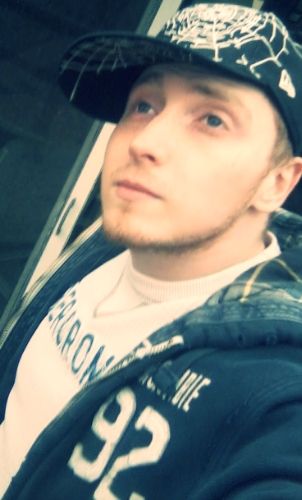 .Smiles.Hats.Drugs.Cars.



Some Quick Facts:


Chicago / NIU
Booze/Cigarettes/drugs
I party too hard
I give the middle finger a lot
I always wear a hat.
I shower with sunglasses on
I love music more than anything
I am not that bright
I tend to whore out
I rarely get serious
I work to live not live to work.
I don't trust smart people
3 Tattoos / 30+ Scars
Red head / Bed head
Mechanic



Some Random Achievements


Army Trained
Engaged once
Made Love once
Been in love once
G.E.D. + 1 1/2 Years of College
No kids, No Divorce
Drug Addict / Rehab
Criminal / Jail time
Died once (OD)
Traveled to 45 States / 8 Countries
Been Homeless
Saved 4 lives
3 Stab wounds. 1 Bullet wound
Survived Coma
Bar-Brawler
Hockey: 3 years. Team Captain
Untrollable
Met 6 CB'ers

Skype: herokingryan
Add.Dat.s**t.