rutenija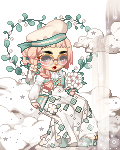 Birthday: 10/09
About
hi im natalia but u can call me nat.... whats up!!
im gonna bullet some things abt me since im lazy here we go
• im an artist i love to draw
• anime/manga fan sadly
• i love swimming
• along w listening to music i love synthpop and some other less important stuff
• i procrastinate a lot
ok um idk what else to put so thats it folks!! thanks 4 visiting!!


Wish List