Rosebudxo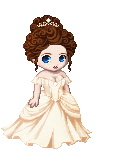 Last Login: 06/01/2014 3:14 pm
Registered: 05/11/2007
Gender: Female
Interest Tags
Favorite Movies/Anime
Favorite TV Shows
Favorite Reads
Favorite Music/Bands
Hobbies/Interests
Wish List
About
Hi there! My name is Rose or Rosebud and I am 24-years-old. I might be an American, but I've been to Japan twiceo supprt Alice Nine and An Cafe. I want to work, study and travel around Europe and Australia. I am studying Japanese and t European languages to help get me there.
Journal
RoleplayJunkie's Journal
RoleplayJunkie Journal.
Signature
I love to roleplay hetero [human] pairings where my main characters are female. I don't double anymore because it's a means of getting what they want and ignoring what you want, but if PM me if you don't mind playing male. :]