roger3737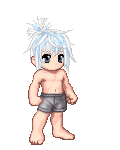 Birthday: 05/03
Equipped List
No items equipped.
Interest Tags
Favorite Movies/Anime
Favorite TV Shows
Favorite Reads
Favorite Music/Bands
Hobbies/Interests
Wish List
About
Hello! Thanks for stopping by to check out my profile.I'm a mother of two handsom sons,who keep me busy!I love too watch movies,and listen to music!


Journal
Lexusmum
My Life,as a mother of two wonderful boys!
Signature