About

Total Value: 3,510,673 Gold
[Item Information]
Item List:
Kandi Kitten
Sugary Wings
Sweet Charming Blush
Keiko's Cake
Strawberry Shortcake Queen of Cups
Owlpocalypse
Keiko's Cake
Cupcake Confection
Hello, I don't really know how you got here but I suppose I should introduce myself to you and tell a little bit about myself since you seem so interested in learning about me. My name is Alice Infinity, you can find me on Deviant art and Facebook. I also like to blog, so if your interested in reading about happens in my life, you can do that too. What do you want from me you stalker? O_O LOL, I am just kidding. Anyways I am a cosplayer and a Otaku, I love to read manga more then I watch anime. I have a collection of Eighty something manga books and counting. I also collect comic books as well, the favorite comic book I own is my Alien vs Predator comic. I loves the series so much!!

So yeah, I guess you can call me a bit of nerd as well. I am a crazy girl who loves to cosplay and hang out with her friends. I cherish my friends dearly and I will stand up for them if I have to. I also always want to be there for my friends to cheer them up. I never want to see my friends sad. I like to listen to all kinds of music. But I think the kind of music you'll hear me listening to the most is K-pop and Dubstep. If that bothers you, you can get over it.

I am kinda clumsy. I tend to hurt myself a lot by accident. I can trip on air!!! XD I run into tables, I will run into brick walls. I try my best not to be clumsy but I suppose its one of those things you can't help. I love making new friends and I suppose since I have fans that like to follow my pages and stuff. I love having new fans. But please if your going to become a fan of like my cosplay stuff on deviant art or facebook. Please don't be afraid to talk to me and tell me that you like it. I like hearing feedback and knowing that people like my cosplays. It makes me happy. Also don't feel forced to talk to me or check out my cosplays on the other sites. Its only if you want to check it out.
Name:
Alice Infinity
Nicknames on Gaia:
Rocker or fairy
Real life nicknames:
Luka-chan, Gumi-chan, Miku - Chan, Snow-chan, or Rikku-Chan
My flower name:
(tiger) Lily
Age:
Twenty
Star Sign:
Capricorn (01/10/92)
State:
Florida (on the pan handle)
Eye color:
Hazel (mostly silver or blue)
Hobbies:
Art, writing fiction, drama, painting, semi-modeling, pottery, Dancing just for fun, doing a web show just for fun, and role-playing
Dislikes:
Twilight, people who judge me, sports, people who are rude, and people who ignore me.
Relationship Status:
Single
My deadly sin:
Envy
If I could have any power:
Dark telekinesis
What fictional characters are alot like me:
Abby (NCIS), Misa (Death Note), and Rikku (Final Fantasy x and x-2)
My Cosplay Characters:
Snow Miku
Vocaloid
Stocking
Panty and Stocking with Garterbelt
Luka
Vocaloid
Neliel Tu (Adult form)
Bleach
Gumi
Vocaloid
Miku Hatsune
Vocaloid
Rarity
My Little Pony: Friendship is Magic
Panty
Panty and Stocking with Garterbelt
Tac Nayn
Nyan Cat vs Tac Nayn
Secret Cosplay
Secret
Costumes Owned:
Luka Vocaloid Original costume
Luka Madness of Duke dress
Luka Project Diva Geisha costume
Luka Cosplaying as Miku costume
Luka Type H Costume

Photo Shoot with Madeline Radike
Well I love to model and to cosplay. With my out-going personality, I make a pretty good model (I am a ham). Well my friend's secret loving hobby is to take pictures of people who cosplay. And well, she's done told me after the photoshoot that she's found her best and most favorite model ever. Here are some of her great pictures that she has taken of me in cosplay. These are just some of my favorite. I don't take any credit for the pictures. They are Madeline Radike's works of art, I was simply the model that made her visions come to life through her pictures.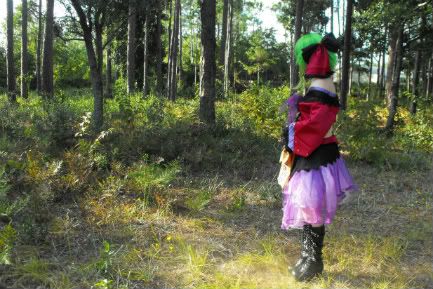 [x]
[x]
[x]
[x]
[x]
[x]
[x]
[x]
Fan Badges
Oh hush, I did these just for fun. Your welcome to use them. You can stick this on your profile, in your signature. Where ever you want them. They are all for fun. Cause I know a few people who would actually use this. >_<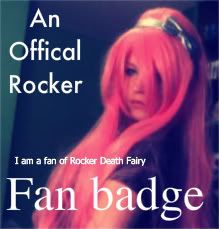 Friends
Viewing 12 of 51 friends
Journal
I'm the best
Cool
Multimedia
Signature