Forums
Posts per Day: 11.83
Total Posts: 37840
Rion Galford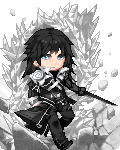 Last Login: 05/03/2015 3:00 pm
Registered: 07/31/2006
Gender: Male
Location: Under a Rock
Equipped List
Interest Tags
Favorite Movies/Anime
Hobbies/Interests
Wish List
About
Well in my spare time I like to visit many other forums, I also sprite, draw, play videogames, listen to music, and hang out with my friends. I'd like to put it all up here, but in all honesty it'd stretch the profile to insane lengths.

Out for the summer, heading back to college in September.
Journal
What is this Journal you speak of!?!?
Just some stuff I feel like putting up......
Signature
The YOLIBA Landshark
"YOLIBA'D!"

Code:
Salem says:
If I can store groceries in the trunk, DAT a**!