Rinoa The Angel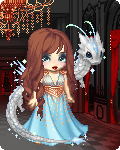 Last Login: 09/19/2016 12:59 pm
Gender: Female
Birthday: 11/29
Current Outfit
Enjoyments
Favorite Movies/Anime
Favorite TV Shows
Favorite Reads
Hobbies/Interests
Wish List
A Little About Me
Welcome Friend or Stranger

First let me start off by saying I RP and that I go by my RP name most times. I also RP on other sites. If you are ever interested in RP chat with me please feel free to message me. Thanks.

My name is Rinoa. 23/F Hair as black as night with soft amber eyes.

I enjoy meeting new people. I have a bit of a dark side to me. I am into a lot of different things. One of which you will you find yourself begging for my mercy. (If you so make the choice to play that way with me).
Signature

One Part Angel One Part Demon