Hello! My Name is Ridley Starsmore!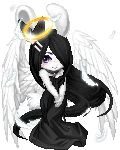 Last Login: 01/22/2017 3:14 am
Registered: 01/20/2004
Birthday: 09/10
A quick synopsis about myself and what I do on gaia!
I'm Ridley, but I also answer to Rids or Starsmore. I also answer to Bunny, Bunneh, and other bunny based nicknames.

If you have been to the GCD in the past couple years, you have likely seen me there.

Offline, I'm actually a guy, and a happy husband and father who likes Final Fantasy and Fighting games!
My wish list. Yes, it is very expensive. But it is my wishes.
Siggy goes here. May be subject to change.


Avvie Art by

Kronprinz Schwarzhaus! THANK YOU!


Current Goal: Getting level 50 with all my kin. 74 Kin remaining to level.
All kins waiting to level are level 20, and none need evolution.
Current needs: 2220 Level Ups/100% Ally Potions