Whee!
Daily Update:
60 degrees right now. I'm waiting for the sudden snow storm.
Remember kids, the narwhal is

Savvy?
WARK!
~About Me~: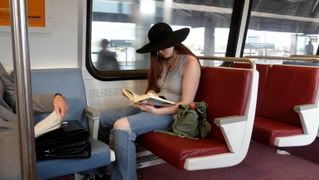 This has been one hell of a year so far. I moved, I got pregnant, and got informed the baby wouldn't even live, got back with old friends I thought I'd never see again. I went from being introverted and staying indoors to being outgoing (more or less) and loud and fun. I'm happy with the man I am with and while financial issues have us living in a basement, we are making do and saving up for our own house. I will have a garden and a yard of my own. I'm learning more about my dad now that I can just drive over there in five minutes, and while many of my friends are not the paragons of humanity, I wouldn't have them any other way.
Its only March so many months left in the year and what a year it will be. Hard, fun, sad, happy. Wednesday will be interesting of course. I get to have lunch with my boyfriends grandparents. His parents are cool. Well his mom is, his dad, I am still in the dark about more or less. Wednesday I'll get ot better know his grandparents though. He isn't looking forward to eating with his grandparents, but I'm curious about them.
Now a few tidbits...
I am a junk food lover
I listen to so many kinds of music it isn't funny
You. Watch Christopher TItus. Now. He is very funny man!
I have my own set of religious beliefs. Wanna know, then ask. I don't bite.

One last fun fact: I would love a monsterman. Would you?
Signature
There is nothing Americans hate more than other people doing labor-intensive, low paying jobs that they don't want to do.
Lily Marie Nichols R.I.P
5/16/09-5/16/09