About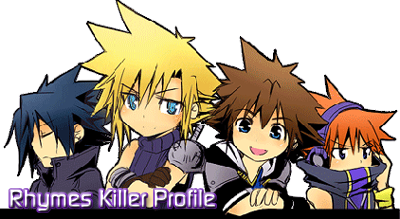 Name:
Andrealee
Age:
29
Nationality:
Mostly French Canadian
Fav color:
Green
Fav Movies:
Independence Day, Jurassic Park, Star Wars, Star Trek
Fav TV Shows:
NCIS, House, Law and Order SVU
Fav Books:
Bible, Last Symbol, Disclosure, Raising Sun, Case of Need
Fav Actors:
Hugh Laurie, Nicolas Cage, Robin Williams, Ben Stiller, Tom Hanks
Fav Actresses:
Angelina Jolie, Sandra Bullock
Fav Authors:
Michael Craton, Dan Brown
Fav Musician:
Adam Young - Owl City
I enjoy learning new things, that is one thing about me that has never changed and never will change. I also LOVE to be around my friends. For me being around them just draws me closer to Jehovah. It makes God feel more real to me since I know that my friends share my faith. My faith is the number one thing of value in my life and I guide my life by it. So having my friends around me as much as possible is what keeps me going in this wicked world.
Besides that, I'm VERY much into animals, especially kitties. LOVE THEM! Also I LOVE being outside. I try to stay as active as I can especially in the summer. I would much rather walk places then drive if I can. Even if that means walking 1 hour to get some place rather then driving 5 mins. If I have the time, why not. That's not to say I don't enjoy time inside as well. I love movies and playing video games. Mostly I'm into RPG games and sci-fi movies, but I'm open to new things as well.
James 1:13
"When under trial let no one say I am being tried by God, for with evil things God can not be tried, nor does he himself try anyone."
That happens to be my favorite scripture. Especially the verses to follow as well. We all come upon hard times in life, but we shouldn't be so quick to put the blame on others, especially God. I feel that's the number one reason people turn away from God is because they blame him. That just makes me sad.
Anyways, feel free to comment or send me a message if you like. ^_^
360 Gamer Tag:
Rhyme27
Wii Code:
1833 5531 2696 6013
http://www.youtube.com/user/Rhyme27 - YouTube Account
http://shadowrhyme.deviantart.com/ - DeviantArt Account

Newest pic 8/2010
Friends
Viewing 12 of 48 friends
Signature