RetroGamerN64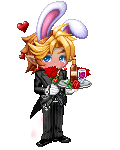 Birthday: 02/22
About
Link is a young swordsman who is asked after rescuing Impa, the royal nursemaid, to save Hyrule and Princess Zelda from the evil Prince of Darkness, Ganon, who is seeking out the shards of the Triforce of Wisdom.

Link collects the pieces of the Triforce of Wisdom and enters Ganon's lair in Death Mountain. He defeats Ganon with a Silver Arrow, secures the Triforce of Power, and saves the princess from Ganon's clutches.

LONG AGO, GANON, PRINCE OF DARKNESS, STOLE THE TRIFORCE OF POWER. PRINCESS ZELDA OF HYRULE BROKE THE TRIFORCE OF WISDOM INTO EIGHT PIECES AND HID THEM FROM GANON BEFORE SHE WAS KIDNAPPED BY GANON'S MINIONS. LINK, YOU MUST FIND THE PIECES AND SAVE ZELDA.