About
Heyyo.
Captain Miki here!
The name is actually Jesika, but who cares.
Miki, Renn, or Jesika will do.
I am an age.
It's not something I find appropriate to throw out to whomever, therefore if you really want to know, just ask. And if I don't want to tell you, then I won't. Simple as that.
I live in Northern Idaho. Yes, Idaho does exist. No, we are not hillbillies that just grow potatoes all day. Yes, the state is poor but that doesn't mean all of the residents are. Gosh.
My birthday is
November 6th
, so don't forget and buy me many presents.
/jk, I don't like gifts. (:
I used to have many interesting pets that lightened up my life, but due to my lack in time, it was dwindled down to my Rat Terrier, Hailey Ann. She is very special to me though, and shall be with me till the end of her days! Or the end of mine. Whichever comes first (
hopefully hers, just saying
).
Yes, I am a nerd when it comes to anime. My sister happened to get me hooked on it when I was younger and my addictive personality hasn't allowed me to let it go. Otherwise, you would never believe I'm interested in it if you saw me. --And yes, I roleplay too.
I used to play all kinds of sports, but for the same reason as the lack of pets, it has come down to just softball. Which is fine, as I love it with all my heart and would love to play the sport for the rest of my life.
I also enjoy writing and drawing. Most of my writing exists on this website, as for my art, I plan on taking it to the next level. I am constantly experimenting with it, and would love for it to be my future. Truth be told, I would die to work for a company like Disney, Pixar, or DreamWorks with film-making. It isn't a dream, its my goal.
I have a bit of a short temper, but allow me to throw in some advice. I may get easily mad at you, but I forgive even quicker. Especially if you can get me to laugh!
Otherwise I'm a pretty easy going person. I follow my own morals and stick to what I believe in, but I love to have a good time and make friends.
Now some great pictures done by other people of my avi.
Me And Rayna <3
By: Lady Rayna
Meee!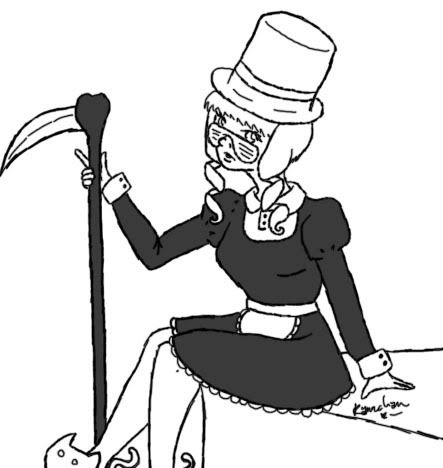 By:RannChan
Mee- again!!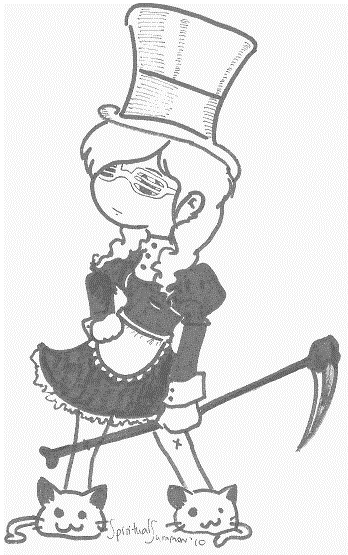 By: Spiritual Summon
Friends c;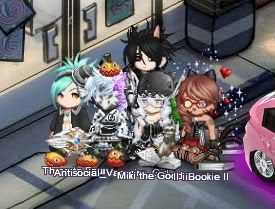 Me & Benakittie
By: Benakittie
Me ..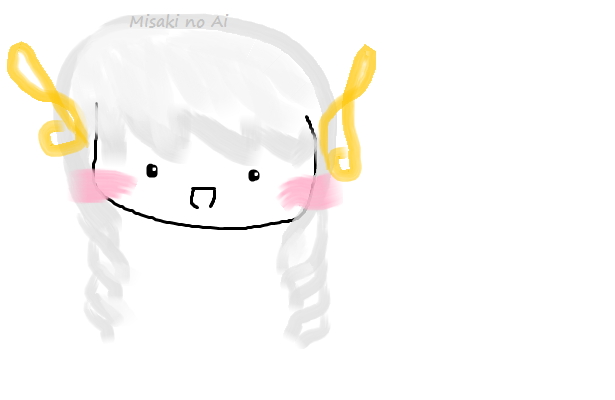 By: Misaki no Ai
My bestest friends on GAIA
Is "Mika" - Miggers && Tina- II iiBookie II
[Want to know additional information? Just ask. I'm not shy.
Don't be afraid to get to know me and I won't be for you.]
-BESSACUDA SIGNING OUT
PS.
After consistent nagging, here are two very lovely photos of myself:
The rare half human half goat had managed to snap one of me while I was stocking up on my Teen Titans comics at our local Hastings. Yay.
And the most important thing to me in this world, my Bae.
((Please ignore the fact that I am wearing the same plaid shirt in both pictures. There was quite a time difference between the two, I assure, just a coincidence.))
Bye Bye~
Friends
Viewing 12 of 109 friends
Journal
Miki's World.
Um. Its a Journal, can it get any simpler then that?
Multimedia
Signature




Je suis Jesika.

I rock out.


Hard Core



▷Quote for faster replies!
▷Love random pms!
▷Hate random friend requests!

Love my Deku & Kacchan

ADORE MY VALENTINA

Once known as

Miki the Goddess