Renaissance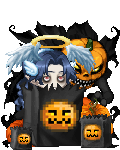 Details
---
Interests
Favorite Movies/Anime
Favorite TV Shows
Hobbies/Interests
About
If you see me out of angelics savor the moment.
I hope you all enjoy my Angelic Renaissance!
Help me create more Angelics!
My Friend The_freak87, jmagic, The_Freak2531, Jeebus. Passed away on 11/8/13
Journal
The Little Red Journal
This is my Gaia Journal Everyday I will post about my day on Gaia and maybe a few other things if I feel so inclined. What I traded what I lost the good the bad and the mean. A log of my Gaia experience that I can keep as a memior for the future.