About
Favorite Animes:
1. My Bride is a Mermaid
2. Suzuka
3. Rosario to Vampire
4. Ah! My Goddess
5. Moon Phase
6. Karin
7. Robotech
8. Dance in the Vampire Bund
9. Yu Yu Hakusho
10. The Melancholy of Haruhi Suzumiya

Art done by SeriphimMagician
http://www.gaiaonline.com/games/launch.php?&g=vj&userId=1016589&playlistId=474047&_gaia_t_=234
-Ref's AMV VJ list
Friends
Viewing 7 of 7 friends
Journal
REF Journal
This is just an area where I'll probably post arena stats of my avatars from time to time and maybe some other random things that pop into my head.
Multimedia
Signature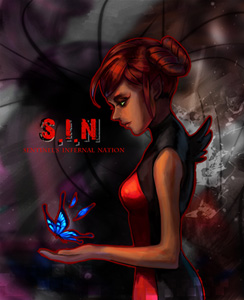 [Official Fan-Girls: 3] Kaya's name: Belldandy