Welcome to my profile!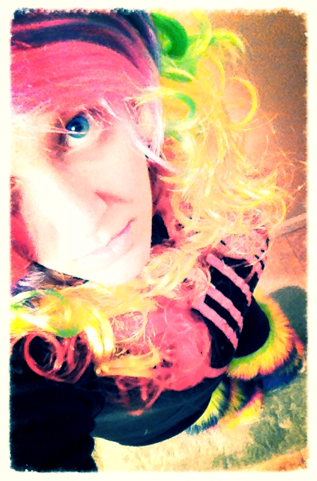 -

-

-

-

-

-

~~~~~~~~~~~~~
I'm a 24 year old that lives in Virginia. I make digital art, paintings and sculptures! A huge music lover. I go by a few different online names, [[Red Death]], Red Bunn3h, Ninja Bunn3h. I also love to play video games, and have a huge obsession with zombies. Fun fact: my hair isn't rainbow but instead is two toned red and light brown.
I am very serious when it comes to art commissions and running my etsy store. I love pushing myself to be better!
~~~~~~~~~~~~~
-

-

-

-

Tiki Bird's Story
I used to work at a pet store. I left that job because of the distance, but I ended up buying the exotic parrot that I shared those 6 months with. I looked forward to seeing her and she never sold. Priced at $650 I figured she'd be in that store forever. I wanted her but the price for her alone was jaw dropping. One day I walked into work and saw her cage empty, in pure sadness my heart sank. Oh no she'd been sold I'll never see her again!? It turned out the cage had broken and she was moved to a new one. That was the day price and all I decided she'd be mine no matter what.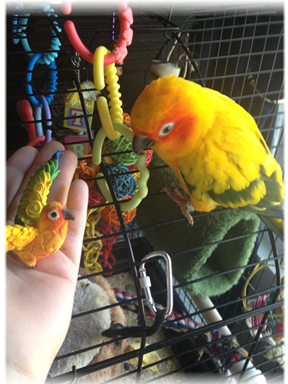 Tiki my Sun Conure is still a baby and will live with me for 24 long happy years.