Recovering Nympho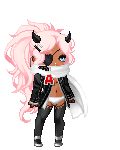 Registered: 03/14/2009
Gender: Female
Birthday: 11/28
Wish List
About
WARNING! NYMPHO ALERT!
Nymphomaniac(nympho) [Noun]- a woman who has abnormally excessive and uncontrollable sexual desire.


Hi, i'm Tyra c:

I'm 16 and i'm a Senior in High School

I live in a-so-sunny CALIFORNIA (-insert sun-)

I'm really easy going and i like to laugh! :3 make me laugh and i will love you~!

I like to RP so y'know~..

Anymore? Add me/message me. I'll always respond!

♥
Signature



"Sometimes I hate you."