Ranity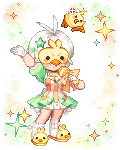 Details
Last Login

12/08/2013 4:05 pm

Member Since

04/29/2005
Gender

Female

Birthday

05/08
---
Interests
About


Let's keep this simple. My name is Amanda. Please call me that, or Rani. I'm 20-something years old. Like. 25. I live in Vermont. And I've noticed, that there aren't very many Vermont kids on Gaia. I like to think I'm an interesting person. I have a Tumblr... It's interesting, I guess. But it's also a follow-at-your-own-risk kinda thing.



Journal
Under the Stars
Just a place for random rambling.
Multimedia
Signature
I'm Amanda.


Semi-hiatus until further notice.
ᕕ( ᐛ )ᕗ



1OOk/7m