About



I'am the random_nerb.
(Nerb= newb+noob+nerd)
Hey, my name's Ann.
I look younger than my appearance.
I don't cuss, smoke or drink. (Aint my thang)
I'm a college student that's aiming to be a nurse.
I'm not an average girl that's soiled by my generation.
I don't own an iphone or an ipad.
However, I own an Ipod but I'd rather have a Zune.
I'm into a lot of types of music and it depends on my mood.
Recently, I've been listening to more classic rock, emo, and metal.
I'm pretty weird and random once you get to know me.
My friends say that im a bit of the unusual character that you meet.
I like being social but at the same time, I don't.
Once you get close to me then I'll probably show more of my goofy side.
I like to cheer anyone up and support them if I can.
I'm not afraid to go out and dance in public if it'll crack a smile on your face.
I like making up pranks in my head because they can be pretty funny.

For now, that's it.
P.S. I love random comments and PM's. <3 Lets be friends, ja?
And, oh yeah....I get myself into embarrassing situations.
Now, I'm used to it and play it off....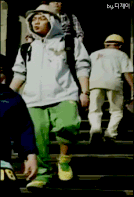 o yah meet mii unique constipated pikachu xD

Friends
Viewing 12 of 29 friends
Journal
Journal of the Nerb
Read into the abyss that lingers in my thoughts.
Multimedia
Signature
Identity: Ann ._.<3
I AIM TO PLEASE/ TO HELP PEOPLE W/QUESTS.
DRAW ME AVI ART/SIGNZ <3 T^T)/ GIMMIE PLS!
Add me on skype, ja? annilyn3

Let's trade! I have shiny Pokemon for high level original Pokemon.
Pokemon Black FC: 0047 4634 2676