About
For starters, my name is Elizabeth. Most people think of a nickname for me. Any nickname at all, so feel free to do so.


I .love. my <mi amor>.
I .think.
you
.say. more with
silence
.
All
colors
.are. [beautiful] - my
favorite
.is.
grey
.
I .have. a
fascination
with -vampires-.
I .love. the
rain
.
~Night_Til_Day~ - named my CoCo kitty 'Darky'. <3


That's me before I got highlights and my hair is a bit longer now.




And that's my lover and me after I got highlights and everything. This was taken over the summer.


For those who never look at the website....

*My myspace = http://www.myspace.com/ramla13


Friends
Viewing 12 of 18 friends
Journal
ramla13's Journal
Well, I plan to write anything and everything...like usual. So, be prepared to go insane...
Signature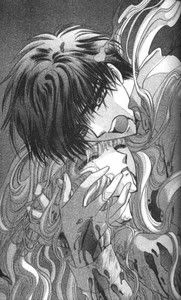 It makes me cry that morning will come
That in the rain, we two will hurt eachother
I cry over and over, that this will be your end