About

Hello I'm RainbowAlien


Age: 19
Status:Sadly Single, And Looking....
B-day:June 4th. <3
Gender:: Girl
Nicknames:: (Panda.Sparky.Kittie.Or Your Own <3)
I Have Been On Gaia Since April 04 (Sanzo16) The Account Was Hacked
But Hey Wanna Know More Scroll Down

Hugs
Love
Pandas
Random Comments
Tripps
Music (Scremo,Heavy Metal,Techno,Metal,Rock)
Rainbows
Rainbow <3
MSI
Slipknot
Bleach
New Friends
Just Being Held Like I Mean Somthing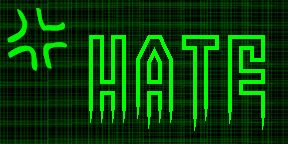 Liars
Hackers
Backstabbers
Being Alone
Hurting
Not Bein Loved
Bullys
Cybering (Some Kinds)
Being Used
Feeling Like A Play Toy
Have You Ever??
Kissed A Boy? Yes
Smoked? Yes (Bad Habbit I Grew Around)
Got A Pierceing? Yes I Have 10 lol
Got A Tattoo? Yes I have 1 And Its On My Rist
Dated? Yes But Not In A Long Time...
Friends
Viewing 12 of 77 friends
Journal
This Is My Life Deal With You!
This Is My LIfe, A Place For My Arts,Quest Donators, And My LIfe
Multimedia