Welcome to the emporium of Mosshands, Guardian of the Moss.

I am Mosshands.
I participate in the art of Crochet and plan to begin selling things/taking commissions.

Currently, I have these baddies up for order, with your choice of yarn. They will be $20 a pair.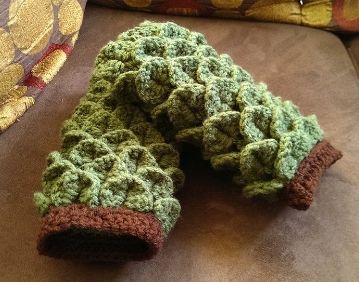 Look, wouldn't you want a pair of awesome dragon slaying gauntlets?

They come in three sizes, you know, standard : Small, Medium, Large.

If your hands are larger than 3 and a half inches across, go for the larger size. If they are 3 inches of less, go for the small. Anything in between, go for mediums...That's assuming my hands are average side...I hope so.

Eventually, once i get the hang of making my own patterns, I shall have more things up here, like a crocheted version of the Evergreen armor from Guild Wars 2.
ORDERS WILL BE TAKEN BY NOTE THROUGH MY DEVIANTART, maerin1114.