Rainbow Flavored Rim Job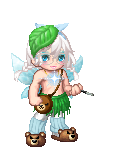 About
Chrissy is the name.
17 Is the age.
July is when I will be Legal.
Graduate in June.
Going to Major in Biology and go on to become an Anesthesiologist.
I am Bisexual.
I am shy, but get to know me and I will become super out going. Srsly, I won't shut up.
I love Gaia.
I have Skype.
I have Snapchat.
I will get Kik one day.
Ask if you want an add.

Signature
Chrissy || Almost Legal ||
My Face
I am a Girl.