About
My name is Colby. I live in Americaland, land of the free, home of the whopper. So, yes. I'm a USAn. I have a weird sense of humor, I've been described as cyincal, It entertains to confuse people, and Your favorite color is blue. If there's anything else you want to know about me... well your probably some kind of stalker XD.
My avatars
Angelic Warrior
Dark Mystic
Moon Demon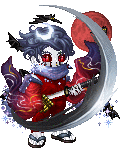 Dark Flames
Dinosaur Micheal Jackson
Death God
Snow Demon

Fabulous!
Sho Minamimoto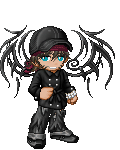 Hey Kids, Want Some Candy?
quotes:
"Crack Snapple and Pop. Breakfast of Champions! Gotta love your drugs tea and soda in the morning!"
"Sure there have been injuries and deaths in boxing - but none of them serious."
- Alan Minter, Boxer
The internet is a great way to get on the net."
- Bob Dole, Republican presidential candidate
"Thus it is that in war the victorious strategist only seeks battle after the victory has been won, whereas he who is destined to defeat first fights and afterwards looks for victory."
-Sun Tzu
Proverbs:
Man who run behind car get exhausted.
Stand on toilet, get high on pot.
Squirrel who runs up woman's leg not find nuts.
Man who speaks with forked tongue should not kiss balloons.
Man who live in glass house should change clothes in basement.
7/5th of all people do not understand fractions.
ok... real Proverbs:
War does not determine who is right, war determines who is left.
"A Wise Man can see more from the bottom of a well than a Fool can see from the top of a mountain." .
"You never test the depth of a river with both feet."
"Hear and you forget; see and you remember; do and you understand."
"The believer is happy. The doubter is wise."
It takes both sunshine and rain to make a rainbow.
Anger is a condition in which the tongue works faster than the mind.
Everything has beauty but not everyone sees it.
There are no short cuts to any place worth going.
Free speech carries with it some freedom to listen.
A man who thinks too much about his ancestors is like a potato—the best part of him is underground.
A ship in the harbor is safe, but that is not what ships are built for.
A closed mouth gathers no feet.
A peacock who sits on his tail is just another turkey.
He who never made a mistake never made a discovery.
It is never too late to be what you might have been.
If you are willing to admit faults, you have one less fault to admit.
You cannot get to the top by sitting on your bottom.
You can't see your eyes.
[u[Some of my own[/u]
A hypocrite isn't someone who doesn't live up to their ideals, but someone who doesn't try.
videos:
Dont be a Vader hater watch
this
>Ninja<
Click for some noodle goodness
illusions
just watch it
more naruto crap
You can never have too much Ninja
300: PG Trailer






All-Round Gamer
Take this
quiz
!
[center]

Click Here to Find out which Anime character you are!
Click Here to Find out your deadly sin
98% of teens have consumed alcohol, smoked or had sex. Put this in your profile if you like bagels.
Friends
Viewing 12 of 85 friends
Journal
finally, a journal entry.
i dont need no description. im good like that.
Signature
"I'm crazy, and I'm right."
"Do what's right, even if its wrong."
"Justice will prevail, you say? But of course it will. Whoever wins this war becomes justice."